the casino
Our Range of Games
From the cultural heartlands of Zimbabwe, Casino Marina brings you the best Zimbabwe has to offer. We have captured both the business luxury of the Central and the idyllic flavor of the Northern Dales. The tasteful mix is an apt representation of the Sunshine City, a legacy of the best of Rhodesia.

The casino is just half an hour away from Robert Gabriel Mugabe International Airport and is located close to the National Sports Stadium and the Warren Hills Golf Club. Casino Marina Harare is in a prime location for a day of fun, a night of entertainment and a convenient transit once the party is over.

Casino Marina Nampula is located on the ground floor of Centro Comercial de Nampula, one of the premier shopping malls located in a more central area of the city. Being nicknamed the "Northern Capital '', Nampula is one of the most diverse cities in the entire nation with the native eMakhuwa people and expats from India, Pakistan, Lebanon, China and Europe all calling it home.
While the mall itself has a wide variety of restaurants and hotels, being such a central location means that cuisine from around the world reflecting its diverse population is available a short drive away.

Conveniently the Nampula Airport is just 3 km away, making the journey to or from Casino Marina Nampula less than 10 minutes. The Nampula airport is mostly used for domestic purposes but does have a few international flights specifically to and from Johannesburg O. R. Tambo (South Africa), Nairobi–Jomo Kenyatta (Kenya) and Lilongwe (Malawi). Nightlife is buzzing in Nampula with many bars and nightclubs having popped up in the last few years to cater to the thriving business clientele that permeate the whole city.
the Games
Blackjack
Blackjack is very scientific; if you play it right even you can become a savant.
1/5
the Games
Baccarat
Winner or not, everyone has a loves baccarat
2/5
the Games
Roulette
Every time the ball drops a winner is born
3/5
the Games
Poker
A game of skill masquerading as a game of chance. (Poker is what it is. But with us it's much more)
4/5
the Games
Slots
A colorful experience on the fanciest machines on the market
5/5
Stay Updated
Upcoming Draws
& Payouts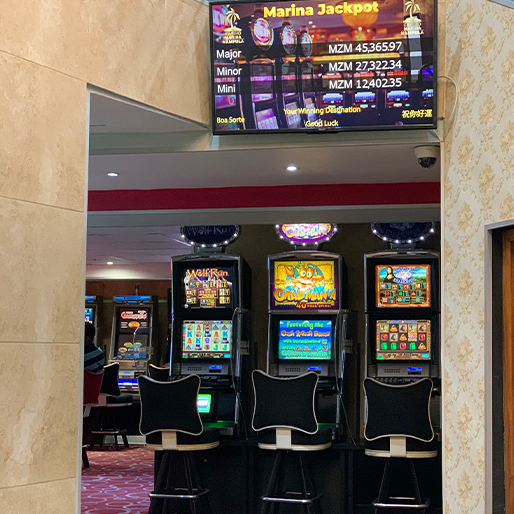 Weekly Turnover
Slots Draw
Casino Marina Table
Grand Draw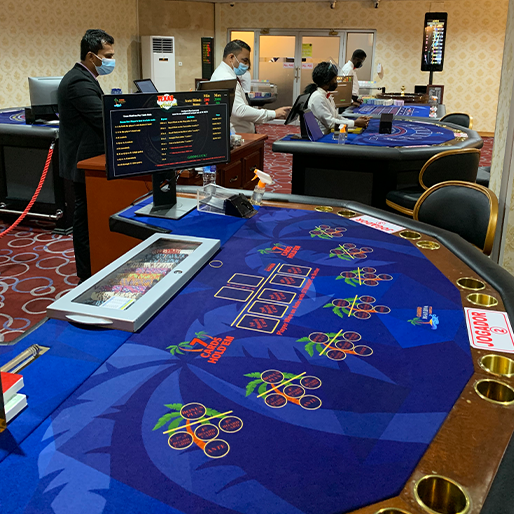 Casino Marina Slots
Mega Draw
Casino Marina
You will always find Casino Marina, Your Winning Destination at up-and-coming major tourist or business hotspots of a nation. Casino Marina Nampula extends the essence of Casino Marina's prestige, captured from the rolling golden beaches of Sri Lanka's shores globally, filling the voracious appetite everyone has for winning. Casino Marina is a registered trademark of Rank Entertainment Holdings' international operations. All rights reserved.
Read More